WASH & CARE INSTRUCTIONS
How to prolong the life of your new favorite garment
Made with love, handle with care
When sourcing our fabrics we have met and established really nice partnerships with experienced fabric suppliers. We went to visit their mills and had interesting conversations regarding all the different characteristics a fabric can have.

It is sometimes crazy to see how every component or every treatment can have a specific effect on how this fabric will react later during production, or afterwards when wearing and caring the apparel.
We sometimes got surprised during productions and had to learn a thing or two due to unforeseen reactions.  And although textile and confection should not be listed as rocket science, it can become quite complicated and it is for sure not as predictable as a 1 + 1 mathematical calculation.
As we put a lot of effort into sourcing good high quality fabrics, we learned quickly that the care afterwards is a very important part to ensure this good quality. Since we ourselves are a family of 5, consisting of 2 adults, 2 teenagers and a little toddler, we know washing things by hand is a utopian idea which you will hardly see us do. But for sure there are some things which really can make a difference to take care and prolong the life of your favorite garment.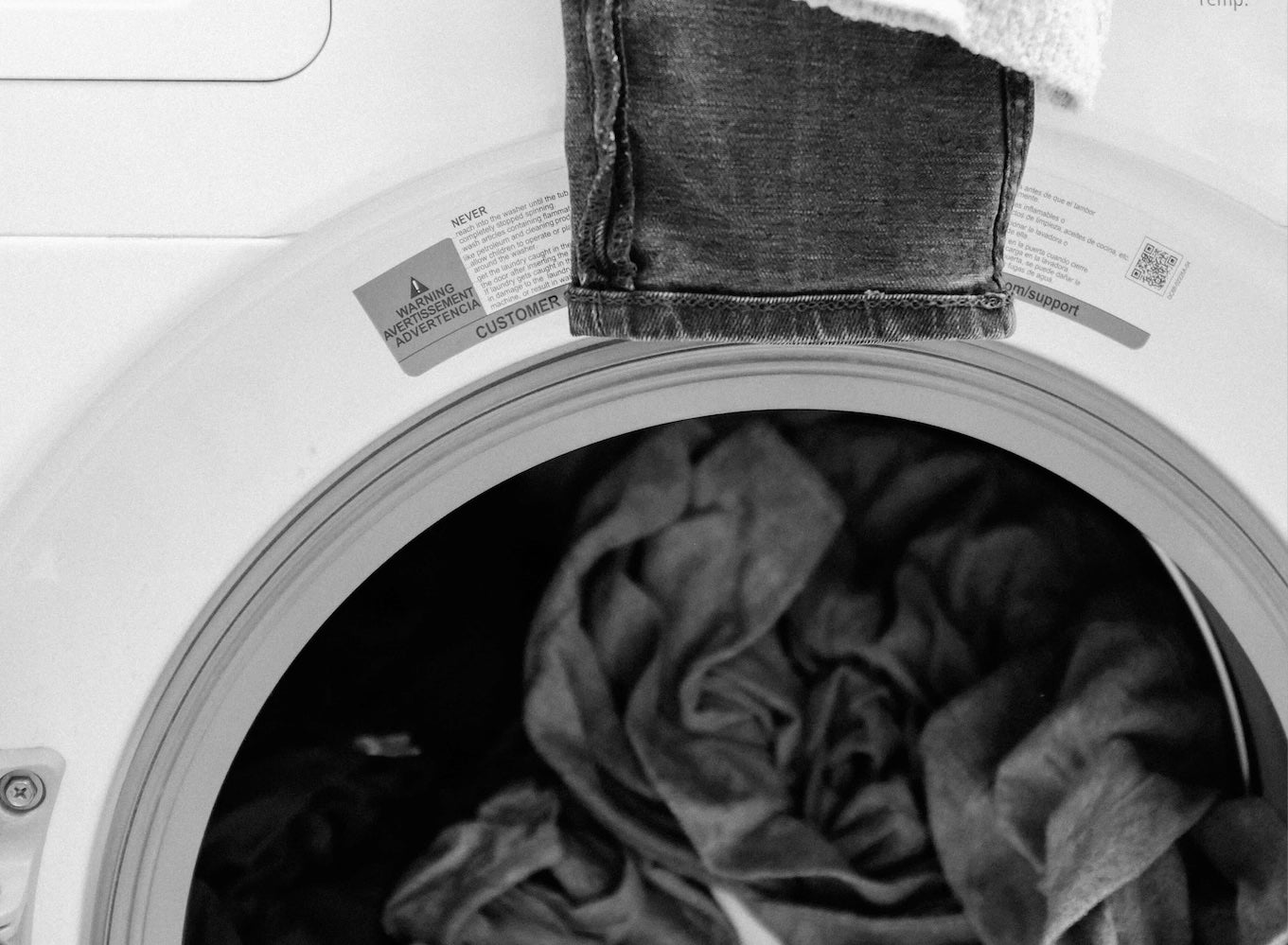 The 3 first cycles
One of the most important things one of our Spanish fabric suppliers taught us is that the first 3 washing cycles that a garment undergoes are enormously decisive.
That's why they recommend always washing a newly bought item at a very low temperature the first three times you wash it. Whether it is made of cotton or another composition, it actually doesn't matter. 
The fact is that during these 3 first cycles the fibers will settle and chances are small that they will move much more afterwards.
At least if you always take the correct care instructions in mind afterwards.This is also one of the reasons why you will see most of our washing instructions recommend washing your clothes at 30 degrees.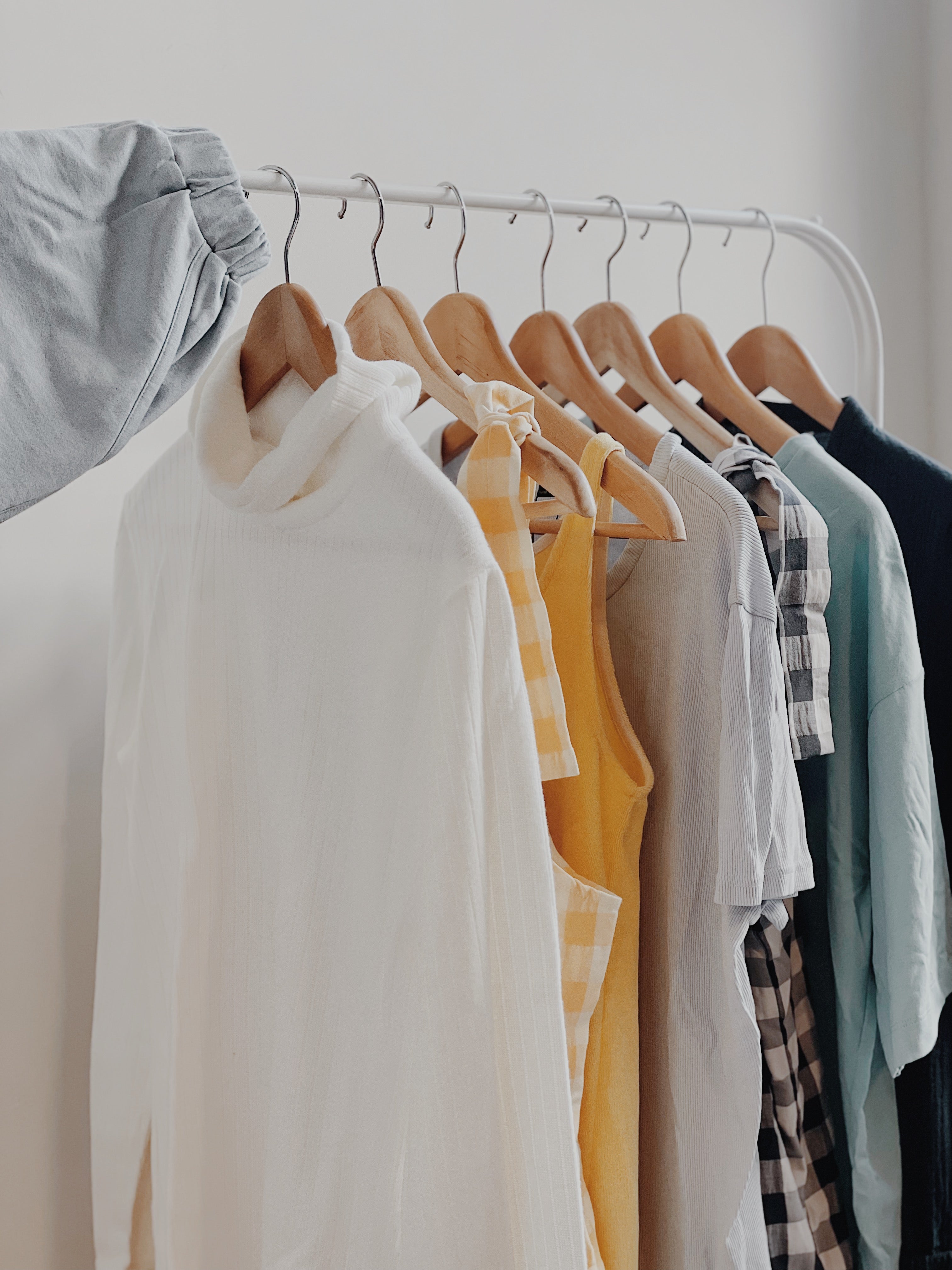 What's the best way to take good care of my clothes?
Wash your clothes inside out. This helps keeping the fibers in good shape.
Always wash your garments with similar colours to prevent colours from other clothes leachin into your precious white sweater.
Wash at a low temperature, max. 30 degrees.
Use a mild detergent. Always use a small amount, otherwise your clothes will wear out faster.
Don't use fabric softener. Our clothes are naturally soft and even better: they actively soften every wash because they are mostly made of organic cotton.
Your clothes are better protected in a laundry bag
Always wash clothes with beads or other embroideries in a laundry bag
Do not tumble dry. Use a hanger or even flat-dry your garments if possible.
Wore it once? Let it air. After wearing, let the garment air immediately on a hanger. Preferably outside or near an open window. This way all the odors disappear quickly and your clothes are nice and fresh again. Hanging the garment in the bathroom while taking a shower is also a good option (sort of dry cleaning).
Discover our new collections