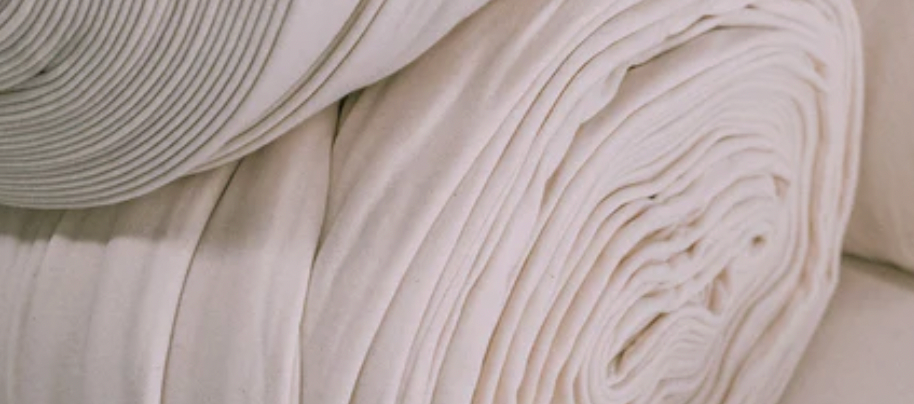 How your clothes are made.
#1 - The design proces
" As a designer I never really have a firm plan for a new collection. I generally follow my gut feeling and go wherever it takes me. When visiting our ateliers in Portugal, I keep my eyes open, go into full "sponge mode" and let inspiration pour into me. I get inspired by the beauty of nature, pretty colours, textures and fabrics, my own feelings and the inspiration of the moment. I love it when I get surprised in the process and love to go with the flow! "
Curious to see which steps happen in the design process of dão designer Dauwke?
Read along!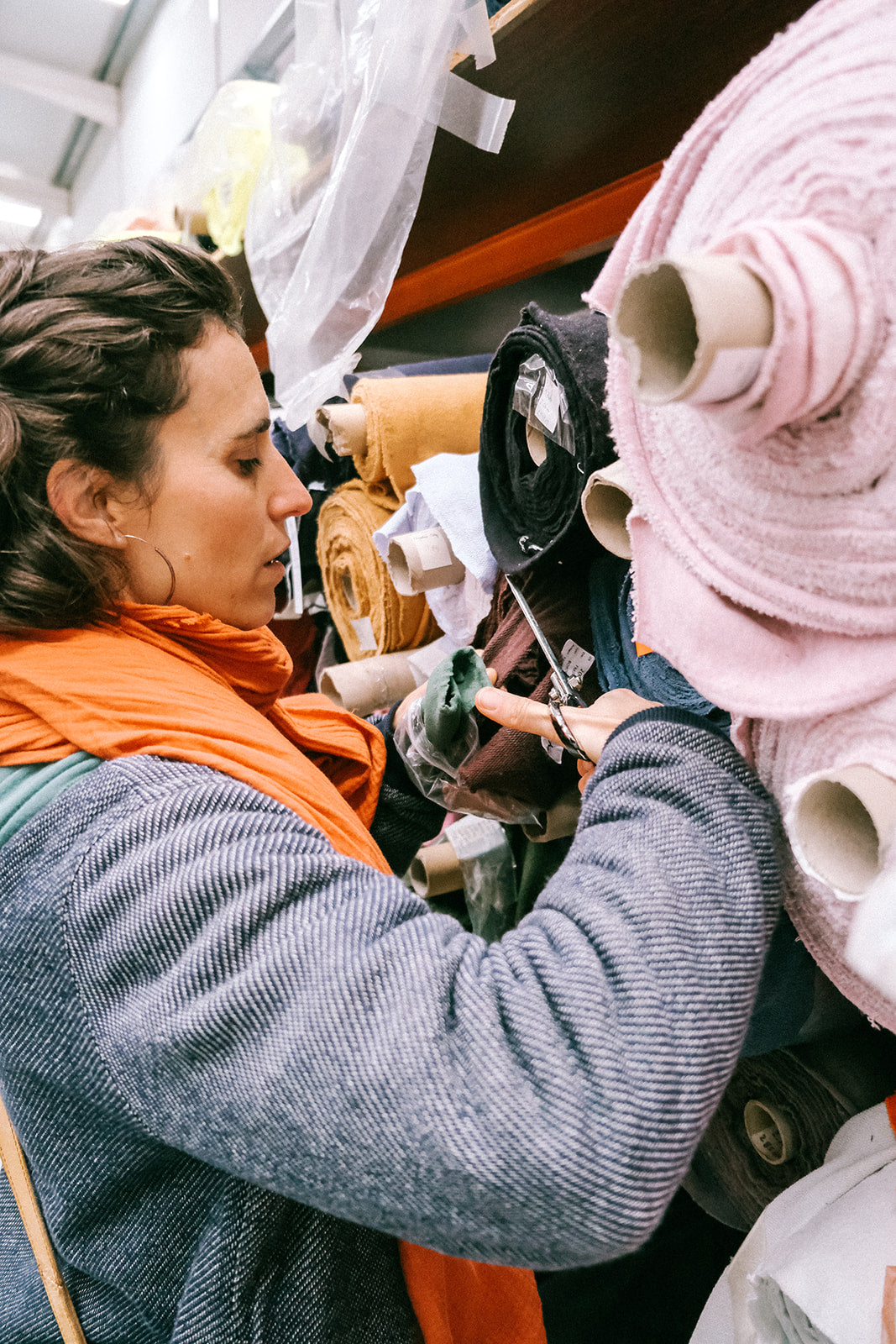 Choosing fabrics
In the production of fashion collections, fabric creation takes the longest time. They must therefore be chosen first, and - due to the many, many, many (!) options, it's not as easy as it might seem. For each fabric there are 3 components to consider:
The type of fabric: linen, cotton, jersey, etc. At dão, we prefer to work with organic and/or recycled fabrics. 
The quality of the fabric: heavier or lighter (thicker or thinner), combed or not (combed cotton, for example, ensures the soft inside of some sweaters), etc.
The colour of the fabric and whether the garment is made with already coloured fabric, or dyed after confection. The latter technique is called garment dye and gives the items a certain matte, slightly weathered look.
 As soon as I've determined the type, quality and colour of the fabrics I want to use for the new collection, our workshop starts testing the chosen Pantone colours on the fabrics. They make a recipe for each shade, while we keep our fingers crossed that it will immediately yield the right result. This process is a bit like baking a cake: even though you know exactly which ingredients to use and which steps to follow, the end result can always turn out differently than expected or hoped.
Deadstock fabrics
Some manufacturers make their own collection of fabrics, which I sometimes use as a starting point to make new combinations: one fabric quality, the colour of another sample, and the stripes of yet another fabric.
In addition, I also love going through their leftover fabrics. This is called deadstock; large or small quantities of fabric that were originally refused by other brands, because unfortunately they did not come out of production as expected. I really enjoy being inspired by these fabrics and giving them a second chance as a beautiful dão garment! 
So.Many. Choices
Creating a clothing collection means making a ton of decisions! There are endless options for literally every detail. The collars for the neck and sleeves, the stitching, the labels - we always go for the extra soft, itch-free option -, the embroidery, the thickness of the embroidery, the paper labels, etc.

And sometimes it is also a matter of making decisions and deciding not to carry out every wild plan, although that is definitely not easy! I usually need to rein myself in, as I can get so carried away with the excitement of the creative process. If I'm not careful, every collection would consist of way too many items!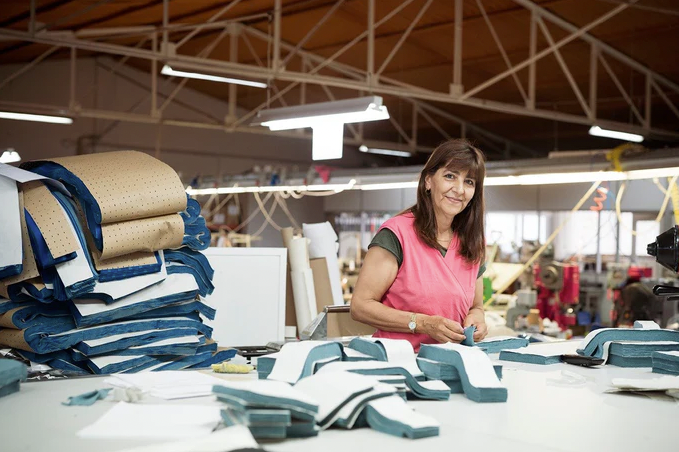 Small Scale Ateliers
Want to know more about our small scale ateliers? Read here.