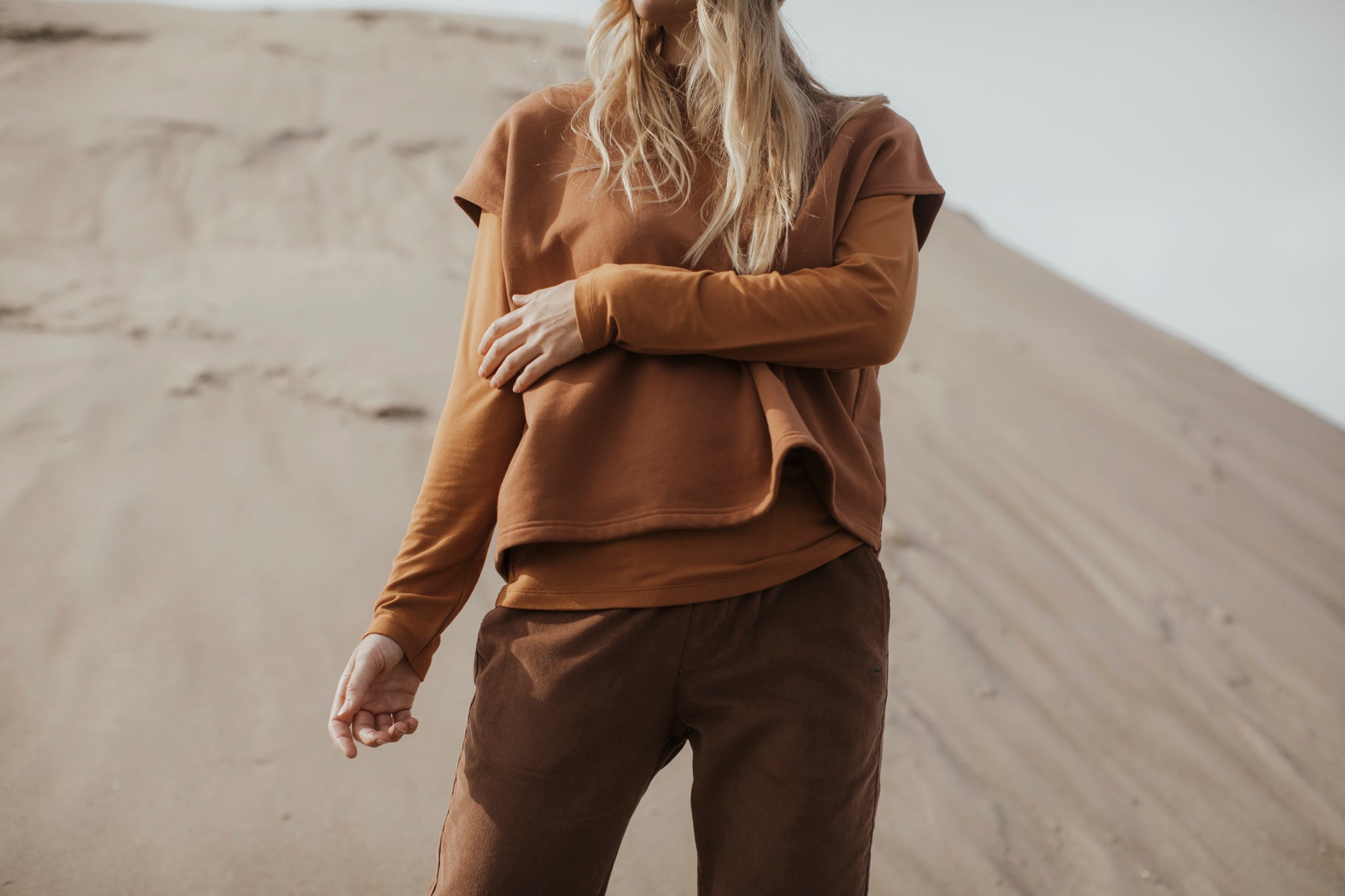 FW23 / 2
[new collection] changing seasons
FW 23 / 1
[new collection] smooth transitions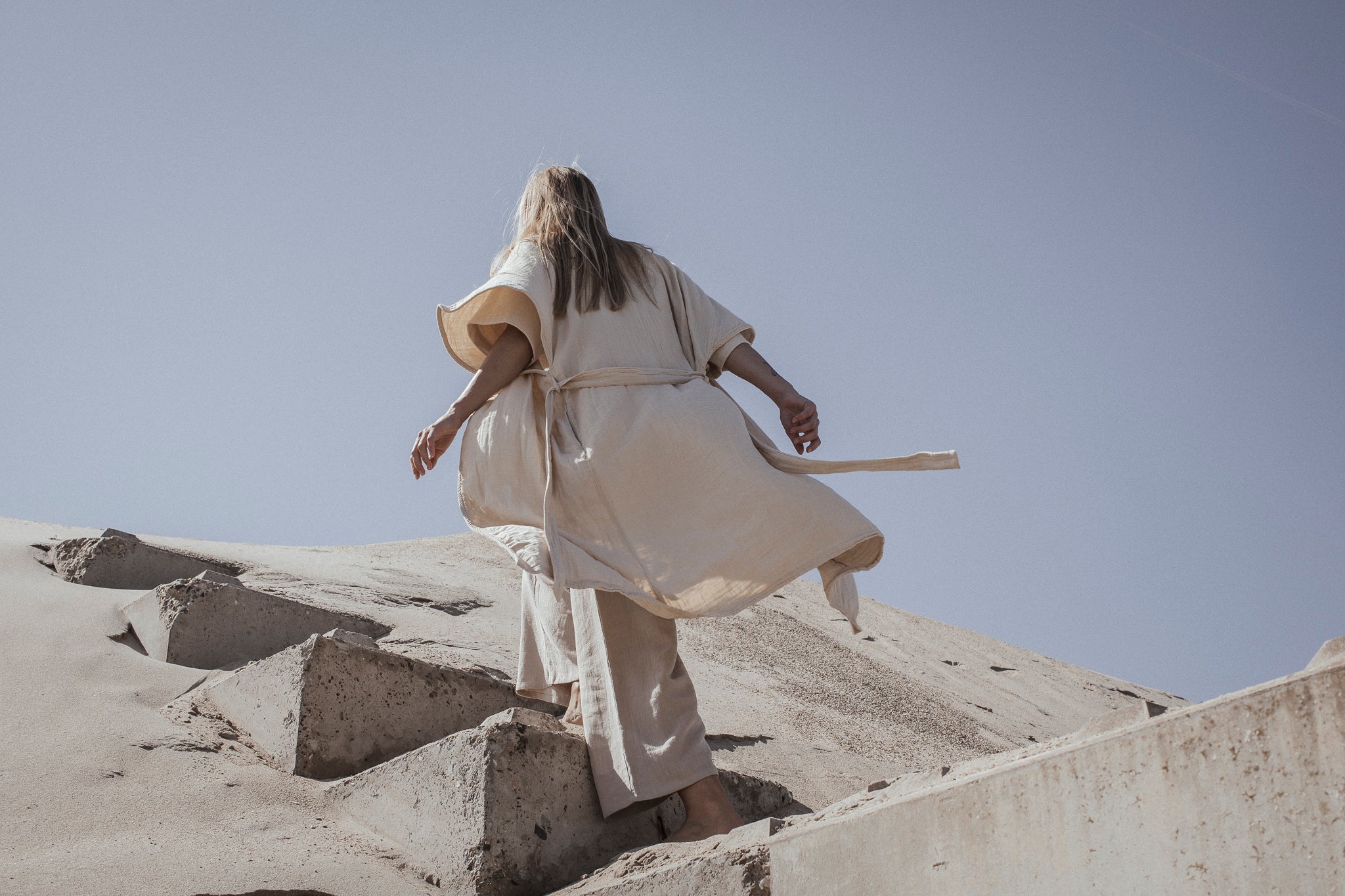 psst: we make room for our new fall/winter collection
now [-50% -60% -70% off] on all summer items
the dão store
sustainable slow fashion for conscious people
FW23 / 2 fall winter collection
changing seasons
As the days get shorter and winter approaches, we embrace the beauty of nature's transition.
It's that time of the year when a walk outside is accompanied not only by a beautiful display of colours,
but also by the earthy scent of the foliage that has fallen to the ground.

We love the comforting taste of warm apples, sweet potatoes,
pumpkin and hints of cinnamon that come with it.

It is the season when coastal walks are accompanied by isolated views and nature reveals its purest form.
We enjoy the stillness and serenity of the sandy landscapes
and the enriching sense of peace after a long walk on these secluded beaches.

Embrace the warmth and richness of the season and let your wardrobe reflect the colors of nature.
Explore our collection of cozy styles in earth-toned shades that will prepare you for the upcoming fall.

Join us on this journey of conscious fashion.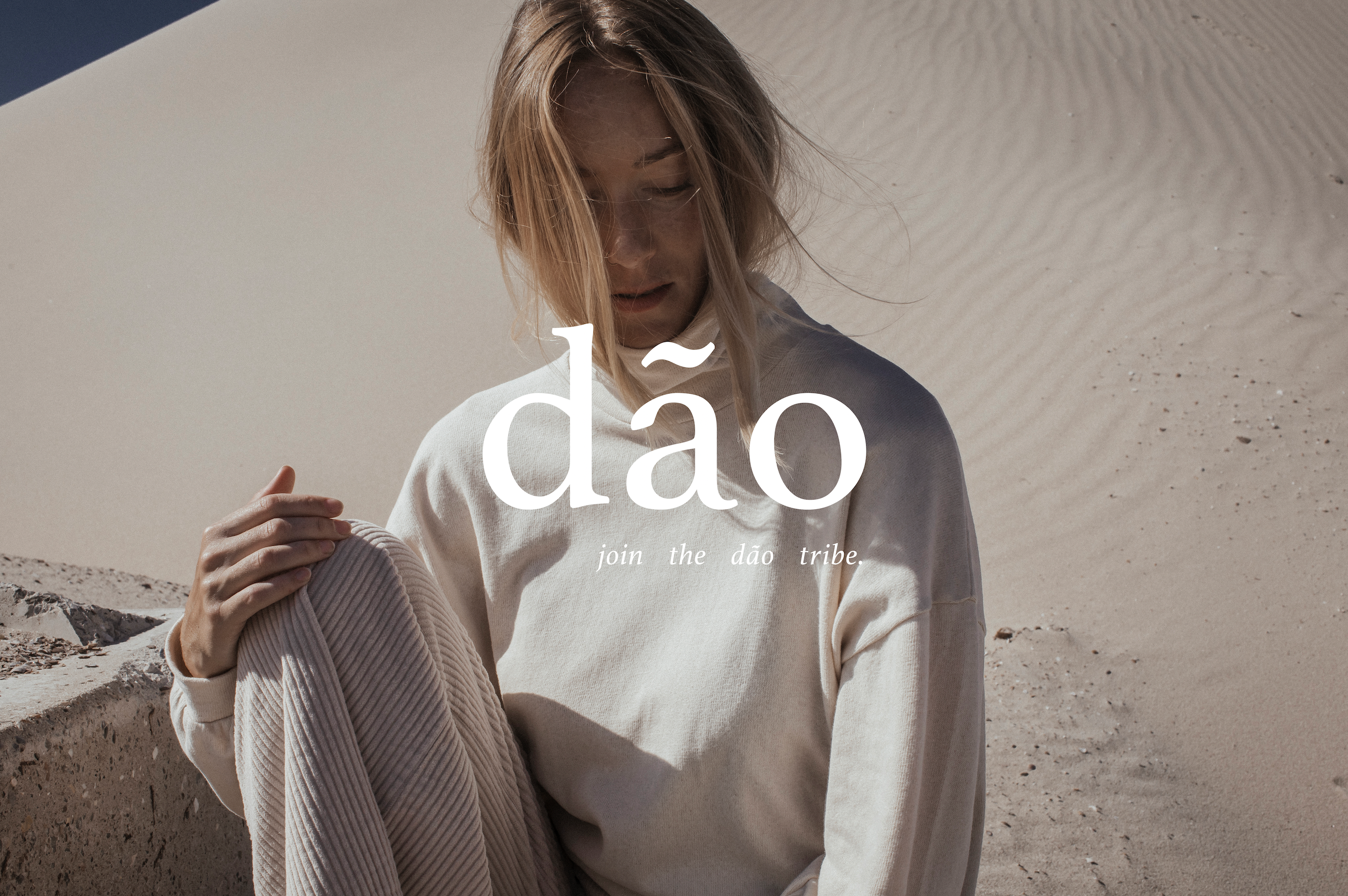 ★★★★★
Beautiful, timeless pieces that you can buy online without any worries. The clothes are very high quality, and become real "comfort pieces" to wear. So beautiful, comfortable & full of love. I'm a big fan!
Isabel
★★★★★
Ordered a last-minute outfit for the holidays online. Fast delivery, very nice quality and so comfortable that I didn't take it off for 2 days. And local / sustainable!
Katrien
★★★★★
Really a super cool brand, my wardrobe is filled with dão. I was very pleasantly surprised in the flagship store: Dauwke is so friendly and sweet, it almost felt like I was shopping with a friend.
Lore
★★★★★
Super soft, high quality fabrics, cool silhouettes and also a super nice story behind the brand. I'm a fan!
Eva
★★★★★
As always very nice, durable quality. I'ven been a fan for years.
Tinneke
follow us on instagram
Looking forward to keeping you up to date about all the
lovely new things we are planning this season!