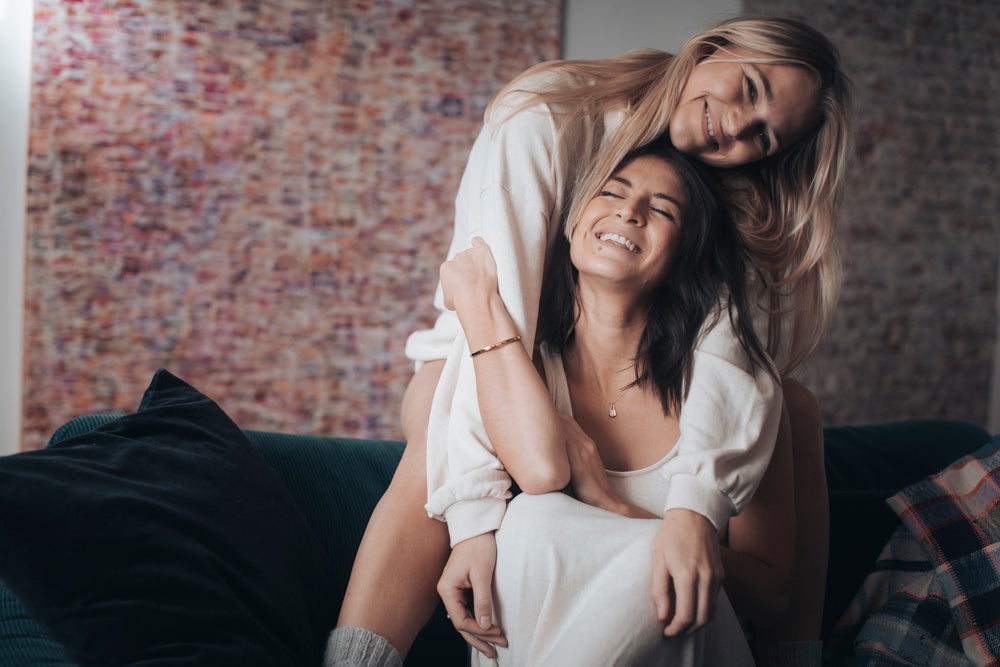 dão x liefhuisjezeeland
starting slowly on a comfy & cosy getaway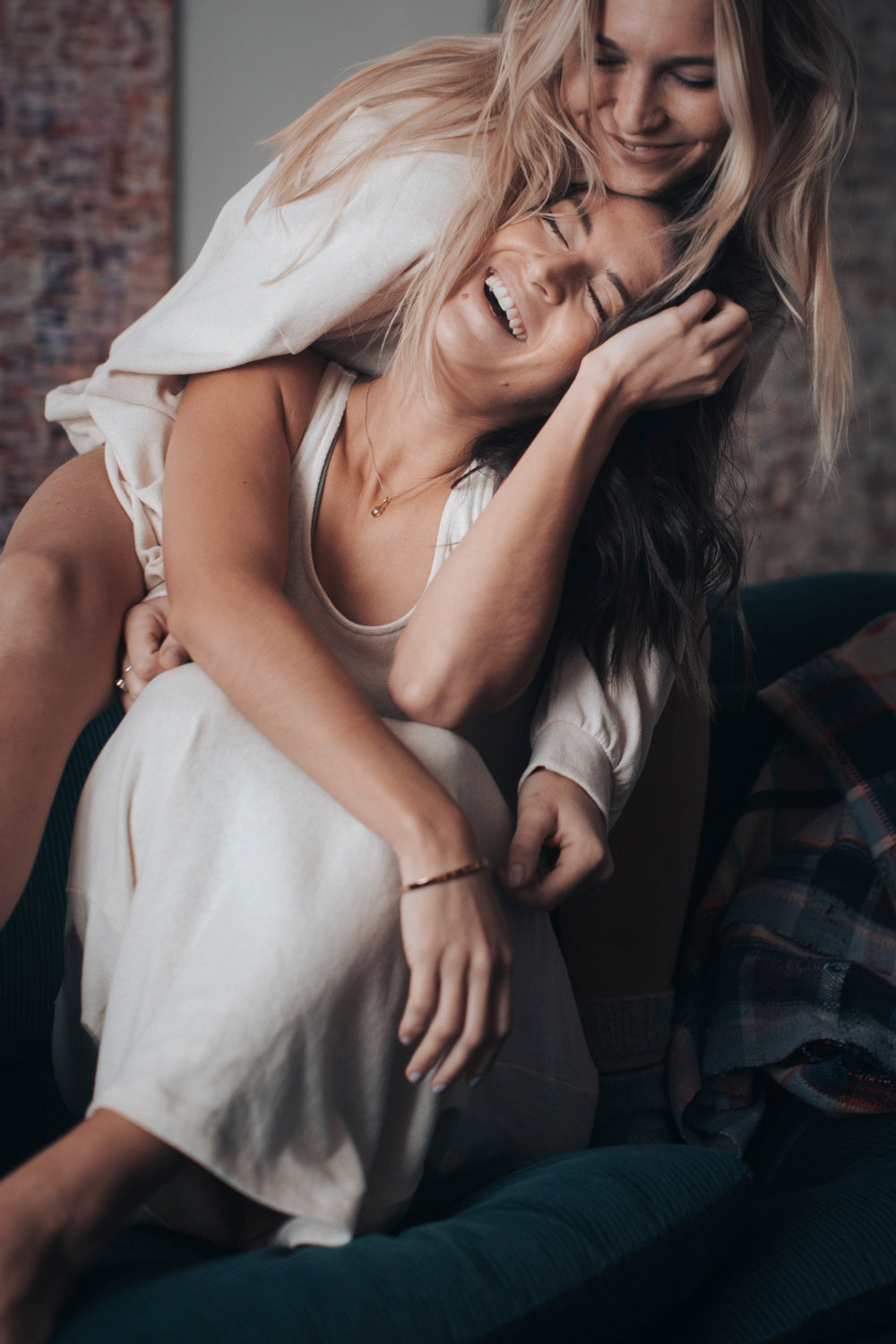 Friday night
" Yay! We arrived at our weekend getaway. This is the girls trip we've been planning for so long. It's time for doing exactly what we like, whenever we like. "

Ana feels like taking a warm bath, while Amber-Lynn makes it herself comfortable in the long chair with a captivating book and a warm cup of cocoa.

After Ana's soothing bath they cuddle up on the velvet couches in the softest clothes along with one of the many blankets that can be found in this little house.

" This was exactly what we needed! "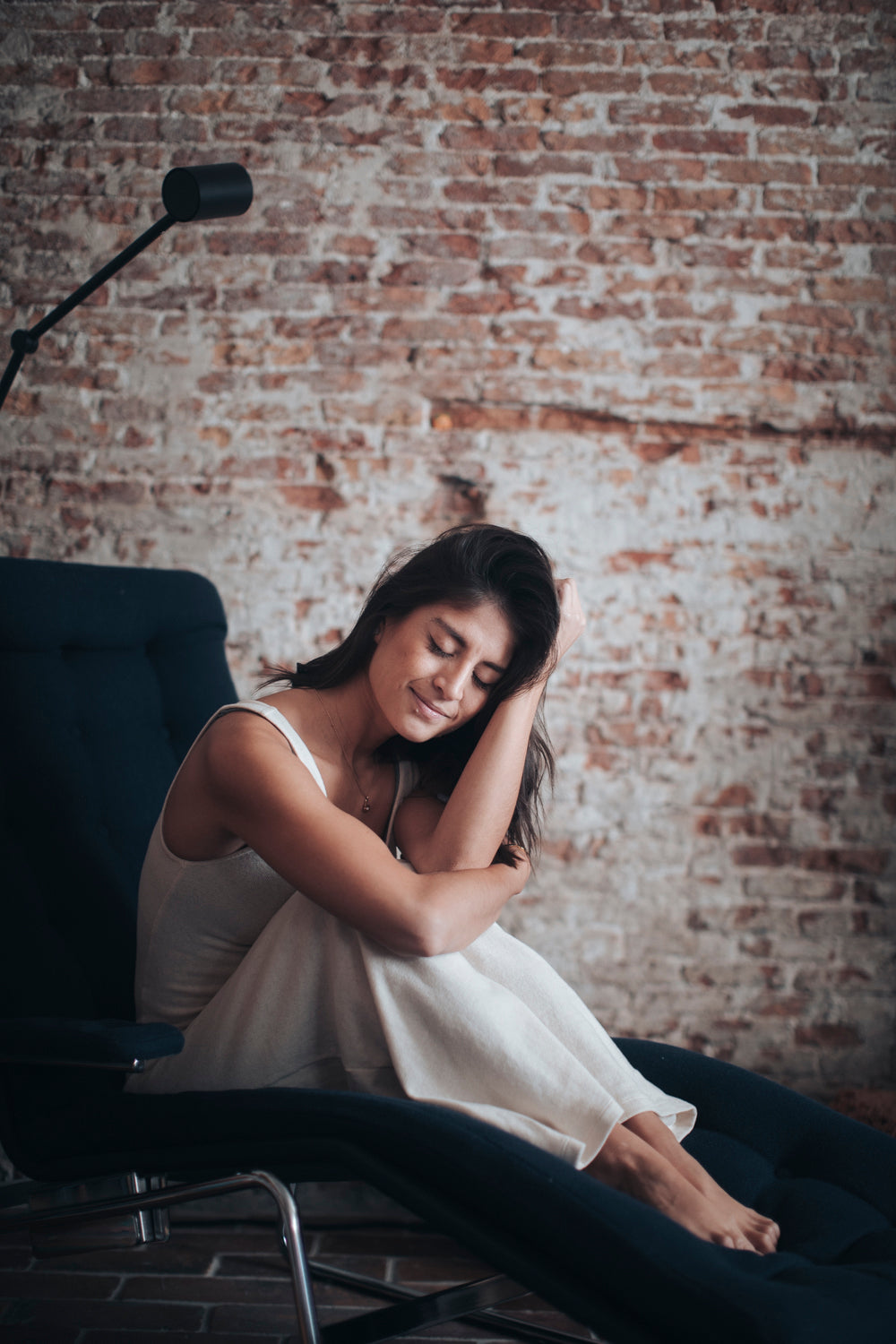 Ana wears the long knitted Nora dress in Oat. It designed to keep you warm.

Combine endlessly with our Oat sweaters that are made from the same fabric, like Alba, Sam and Mindy and get the most sophisticated tone on tone looks.
Saturday morning
The day starts.
It's a good morning.
The rain is ticking on the roof. It feels like heaven lying in bed with cloudy blankets in this beautiful light.
We stay in bed a little longer and read a magazine. Finally there is time to catch up together. It seems like forever ago.
What shall we do today? Stay in, or get out and go for a walk on the beach?

We have all the time in the world. No need to hurry.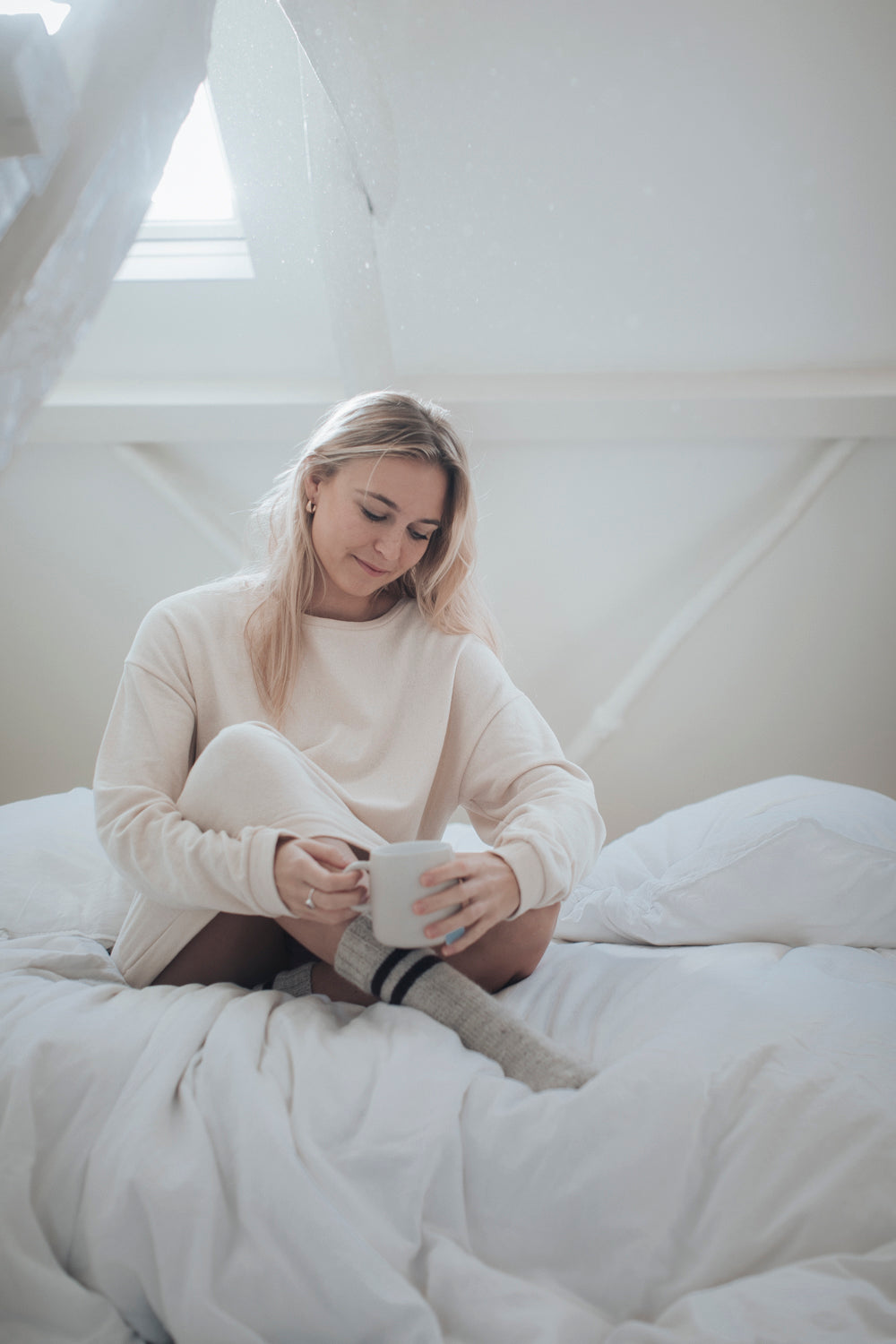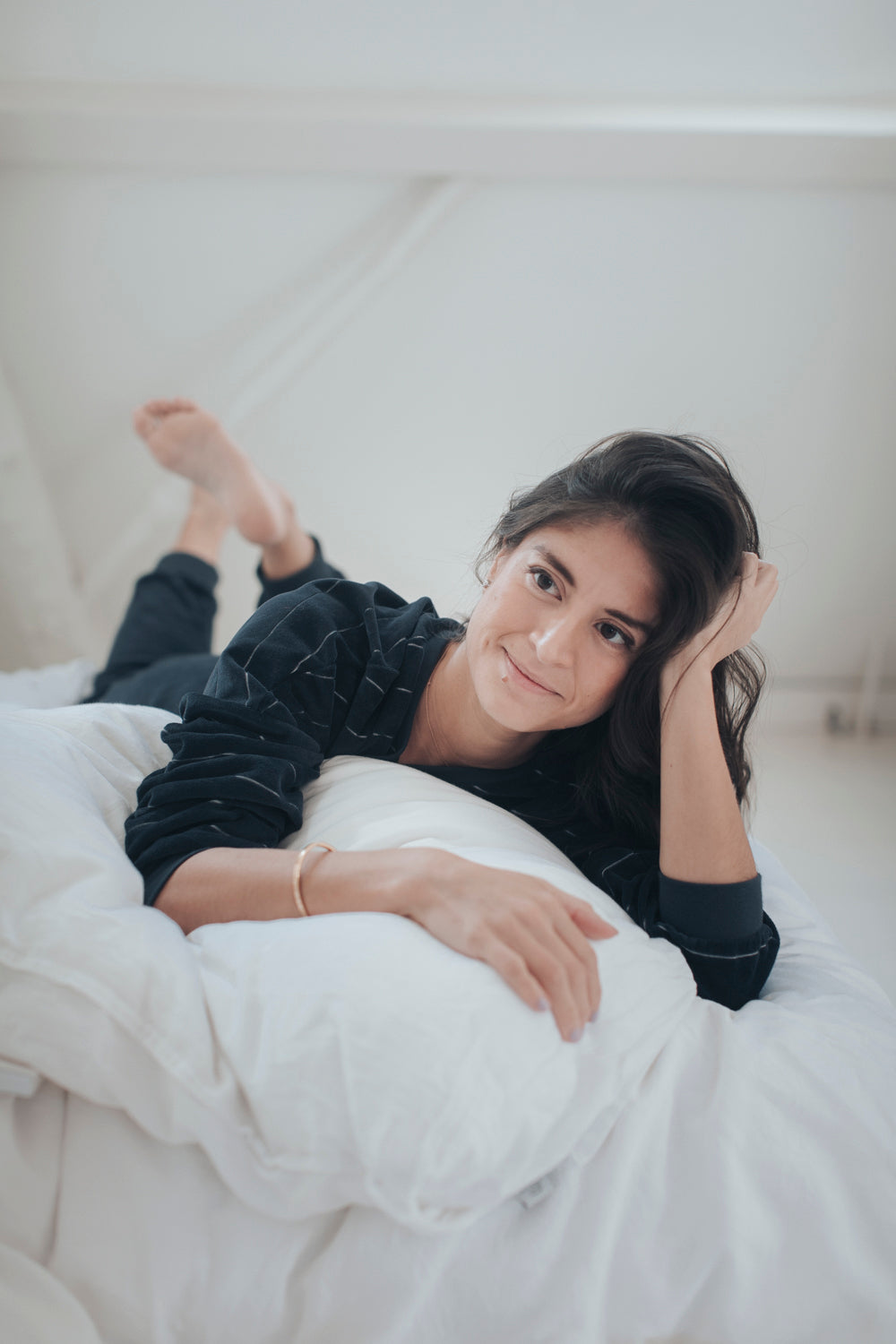 Lunch time
What's that smell?
It's coming from the oven.

Amber-Lynn dived into the kitchen to prepare lunch. What about a pumpkin soup and a traybake with lots of roasted winter vegetables?

The house is filled with the delicious smell of this tray of comfort food!
Let's set the table!

Setting the table is not an annoying chore in this house. The cupboard is filled with the most beautiful cups, glasses and ceramics to create a beautiful setting for any meal. Anything you could possibly think of is in store.
Let's have this warming lunch and go outside for a long refreshing seaside walk!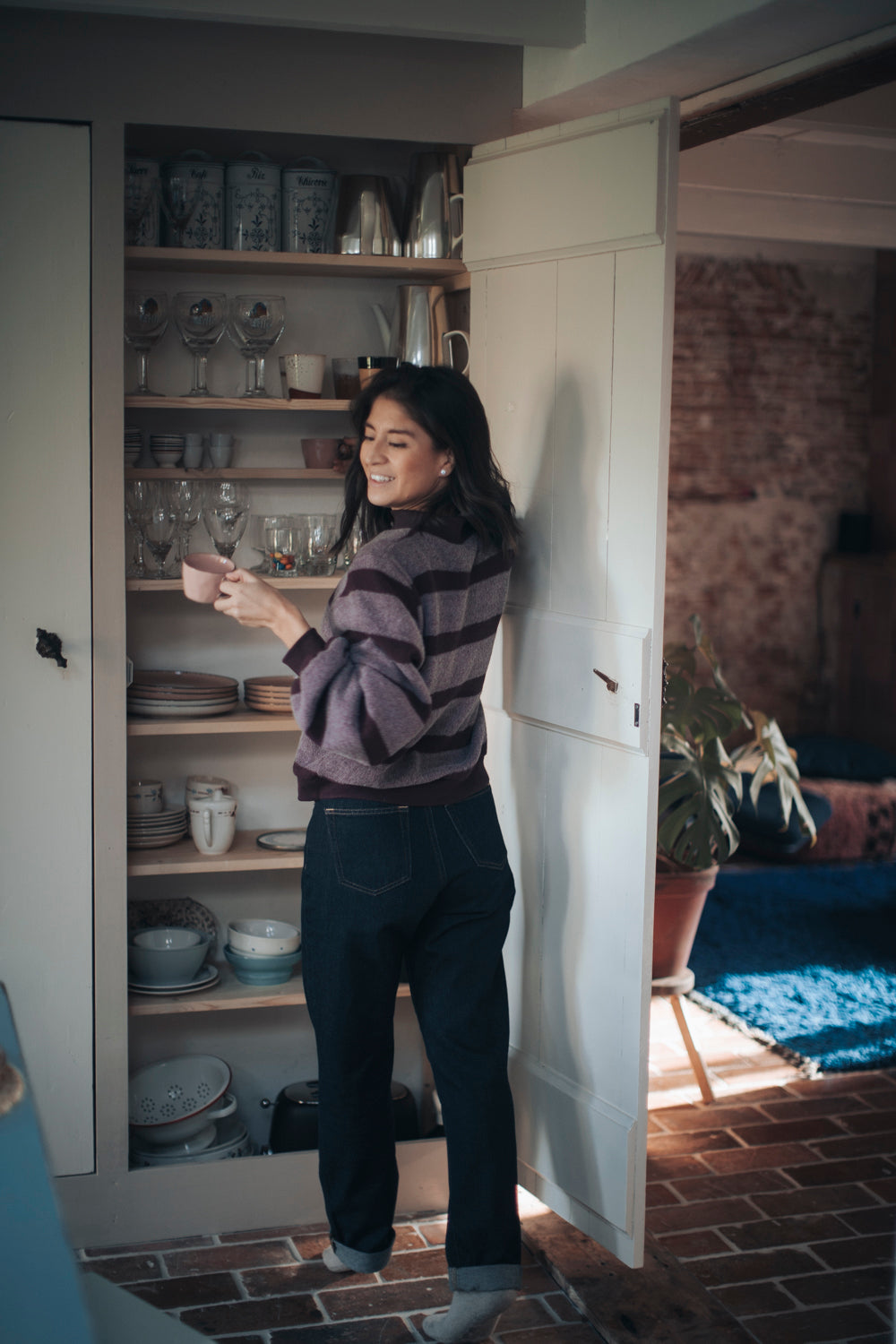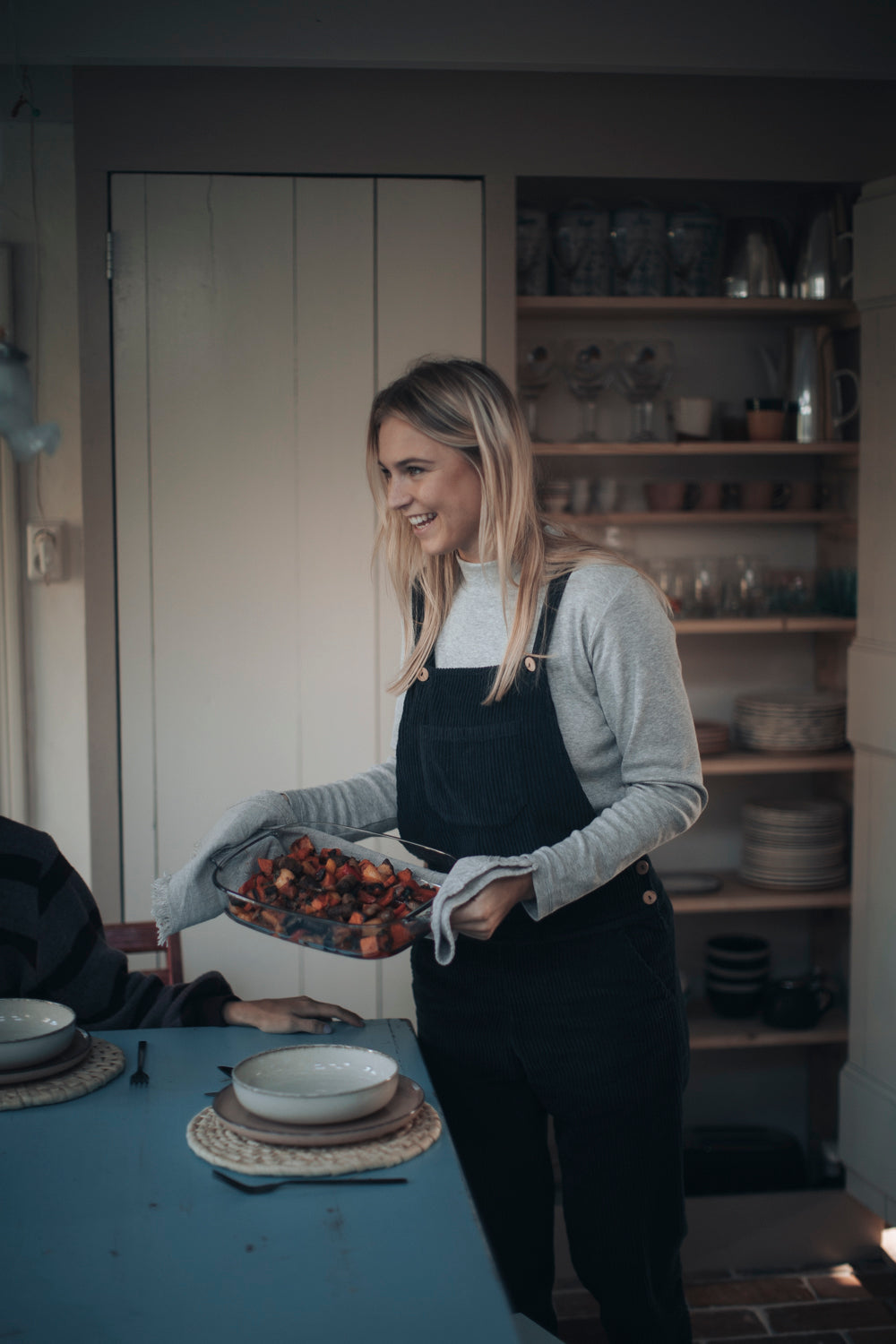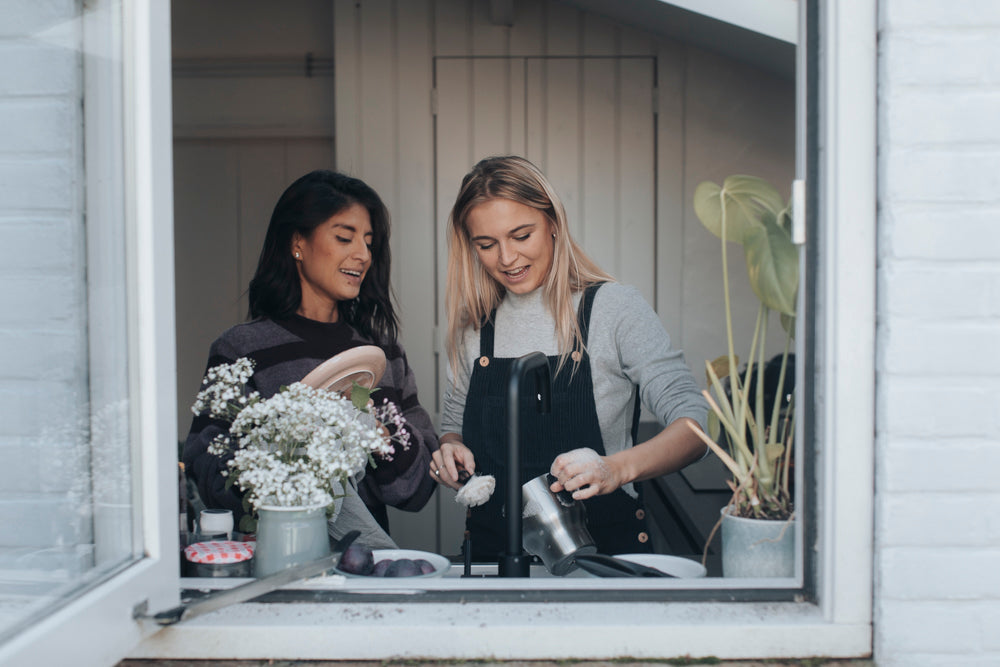 Sunday glory
The sun breaks through the clouds.
It's a lovely day. We get dressed and go downstairs.
Time for breakfast. Let's make a cup of coffee and sit outside in front of the house where the sun is shining.

Bakhuisje Zeeland is such a wonderfull place. On the outside it seems tiny but it has all the luxury you need for a perfect getaway.
The living room is vintage furnished with original Cassina sofas and a lazy chair which you can slide backwards for soothing naps. There are blankets and pillows everywhere and plenty of books, magazines and games.
Why would we even go out today?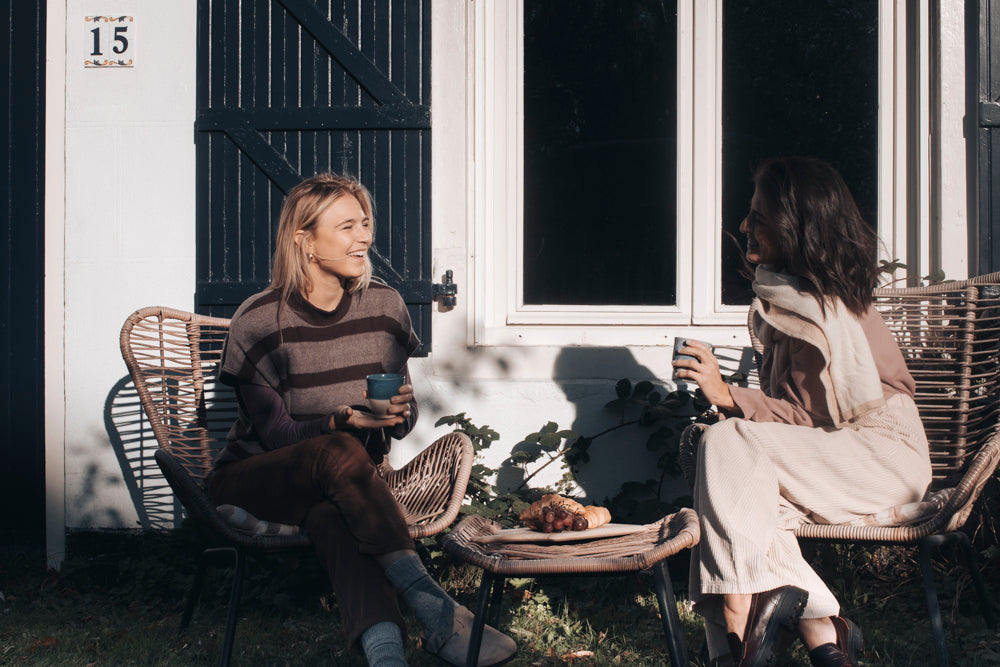 Discover the looks from this shoot or shop our complete fall winter collection!
This fotoshoot was done at Bakhuisje Zeeland.
It's such a warm and welcoming place and we could highly recommend a stay over there 💛

On top of that we felt an instant connection with Iske from @liefhuisjezeeland. She owns and rents out this house for your perfect getaway in Sasput, Zeeland.

Make sure to follow @liefhuisjezeeland and @the_dao_store on Instagram, as we a have come up with a very cool giveaway :-)