17 → 28 OCTOBER 2023
TAKEBACK ACTION
WHAT: dão is taking back your preloved women's clothing from dao & mundo melocotón → You get loyalty points and store credit in return.

WHERE: dão flagship store Gent & 4 drop off points in Belgium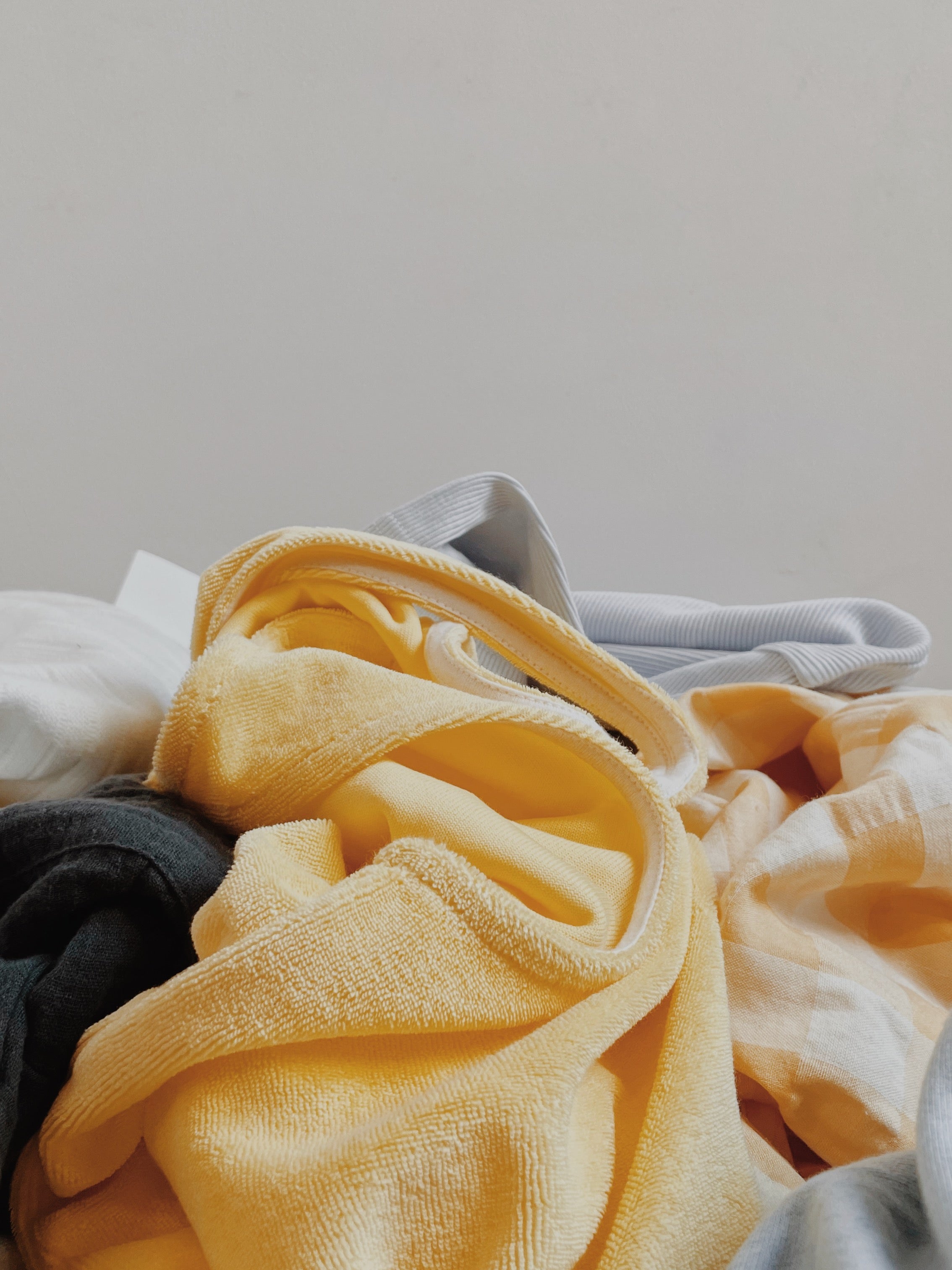 The dilemma of an overcrowded wardrobe and how we feel responsible.
We consistently strive to create sustainable clothing, so that it can be worn and loved year after year. We are proud to know that we have achieved this over the years.
It is our main goal to continue developing new collections and we know they can be very tempting ;) and we have no intention of stopping anytime soon!

As a brand, we always want to take our responsibility.

So what happens when you feel like you actually have too many clothes in your wardrobe? What if you feel tempted to buy something new because you notice that you may be in a completely different mood than some years ago or you fancy completely different colors ? It happens to us too, so we we wanted to find a solution!
.
What to do with your worn dão & mundo melocoton items?
Throwing away perfectly beautiful pieces is certainly not an option. Some people like to sell these items on second-hand marketplaces. We are always proud to see dão & mundo melocoton appear on preloved platforms.

But not everyone feels like reselling their items themselves, and we get that. It can be time-consuming and you may not feel comfortable with it, or find it too much of a hassle.
So what if you could earn shop credit by bringing your preloved items back to dão?
Well, we have great news, because in the next 2 weeks you can :)
TAKEBACK ACTION
From Tuesday, October 17 to Saturday, October 28, you can bring your preloved women's clothing from dão or mundo melocotón back to our store in Ghent.
Each piece submitted and approved is worth 500 dão loyalty points (5 EUR store credit) in return. These points remain valid indefinitely.
Read below what you can bring back.
.
23 → 27 OKTOBER 2023
DÃO ON TOUR
Because we know Ghent is not close to all our customers, team dão is coming to you. Meet us at one of the following places, where we will be making a stop to take back your preloved items:
BRUGGE - Monday 23/10
Vero Caffè Sint-Jansplein 9

MECHELEN - Wednesday 25/10
Kato Gateaux Korenmarkt 15

ANTWERPEN - Thursday 26/10
Andy Roasters Amerikalei 82

LEUVEN - Friday 27/10
De Maekerij Mechelsestraat 56

You can meet us there between 10:00 and 14:00 :)
WHAT CAN YOU BRING BACK
The clothes you can bring in are women's items that you would be happy with if you could buy them pre-loved.
In other words, quality returns, without stains, without holes etc, freshly washed and in a nice, lovingly used condition :)
Each piece is checked against these criteria and only those that are approved will be accepted in exchange for loyalty points, which you will receive immediately.
If you are planning to bring in a few items and are not yet a member of the dão tribe, we would like to ask you to do this in advance. Join the dao tribe here
The number of pieces you bring in is unlimited and for each approved piece you get 500 dao points. You can redeem them immediately (500 points = 5 euros) on your next purchase :)
Discover our new collections