Article: Why we don't do sales [yet]
Why we don't do sales [yet]
July, the start day of the holidays, YAY, and also officially the month of the summer sales. And how cool can it be to finally score your favorite outfit with a nice big discount. We get that :)
Really, only, there's something not right about it.

At dão we always try to do business as sustainably as possible: we look for suppliers with organic & recycled fabrics, design pieces with deadstock fabrics,work together with workshops with the same standards and values, where everyone can work with peace of mind in the right conditions and where work is done as efficiently as possible to limit fabric waist as much as possible.
We therefore always consciously create collections with correct prices, so that everyone in the process receives a decent wage. When you see how many hands are involved in making a piece of clothing, you understand that the price is real. 💛

And then summer starts, the peak of the season, we are now really craving to buy those nice summer outfitsand we have become accustomed to being able to do so at wonderfully low prices.
Very nice, on the one hand, yes, but unfortunately not so sustainable, because if we buy everything at half the price at the very moment when we really need those clothes, then we completely reduce the value that item of clothing deserves. In fact, it even unsettles the entire sustainable chain.

That's why we do things differently.
Does this mean we don't like a nice discount? Of course we do like it, but everything has a proper time. So no dump prices over here in July :) but cool conscious actions, where we spotlight several theme often with a happy and honest discounts.
The best way to hear about them? Subscribe to our newsletter.
You won't regret :) And otherwise: feel free to unsubscribe.

✨ We believe this is the way ✨
xx Dauwke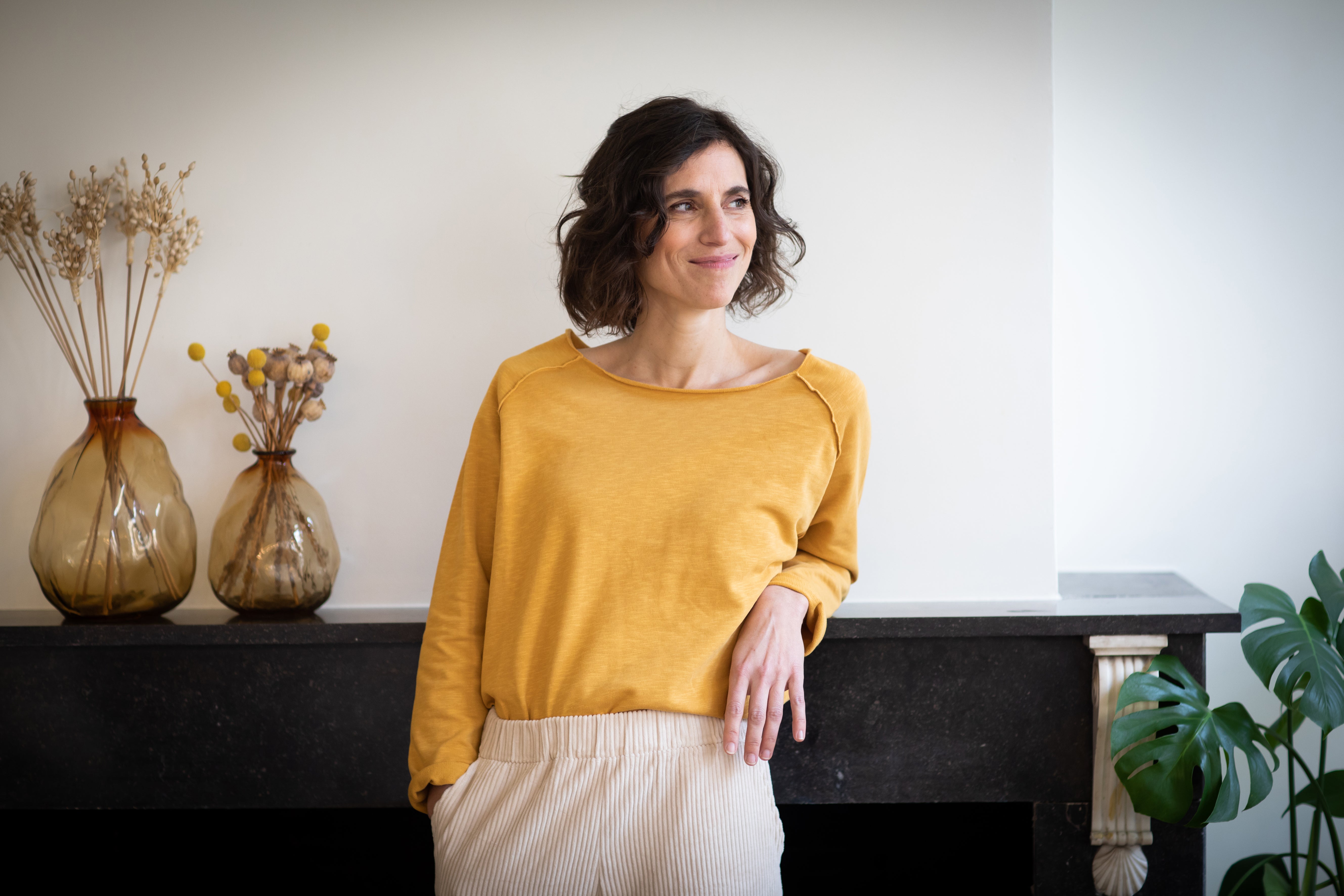 How mundo melocotón grew into dão
Hello! My name is Dauwke. I am the founder and designer of dão - formerly known as mundo melocotón. I was born on an early morning in March 1981 in Zaragoza (Spain). I am a mother of 3 wonderful ...
Read more